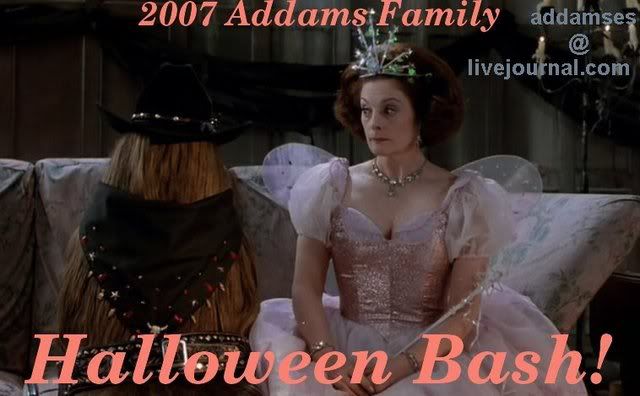 With the best holiday of the year only a little over a month away, and I thought I'd remind everyone that there is no better time to enjoy Addams Family spirit than Halloween! To honor the release of the third and final volume of The Addams Family TV show, I thought we might have a bit of a celebration here at
addamses.


This October, the community will be having an Addams Family themed costume/holiday contest! Addams Family fans are invited to make this Halloween extra special by giving it an Addams twist! More information on the contest will be posted later on, but I encourage people to keep the Addams Family in mind while planning their Halloween celebrations.


If you haven't already picked a Halloween costume, why not go as an Addams character this year? Addams-themed jack 'o lanterns, costumes, decorations, and party ideas are all great ways of adding the Addams's flair to the coming holiday!


This is just an idea to add a bit of life to the very quiet Addams Family online community. If you have any ideas on how to make this Halloween an Addams Day, please don't be shy--post them!